What are Simple Rules?
Simple Rules provide a straightforward and uncomplicated set of guidelines for living your life. They are comprised of what you believe and understand about yourself, offering a common focal point for who you are, what is important to you, and how you want to connect with others. They emerge from your values and the conditions you set to shape the patterns of your life.
Our Objectives
This year we are supporting women's rights and gender equality through your donations and in-kind services.
We have chosen this objective because around the globe, women are in double jeopardy. Discriminated against as women, they are also likely to become victims of human rights violations and inequality.
Get Involved
We want YOU to create your own simple rules for a productive and sustainable life. We are inviting you to pursue your purpose and beliefs in creating a meaningful life for yourself, your family and your community.

Now is the time to act and share your learning and achievements as we move forward in shaping the world we want to see.
Just imagine what is possible. Just imagine being One In A Million!
Latest Stories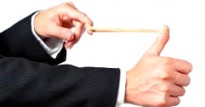 SRF, Arizona
Posted Feb 18, 2015 By Simple Rules Foundation
As a counterpoint to the last story, here is another list of (not quite) Simple Rules on how to ruin the office culture. They come courtesy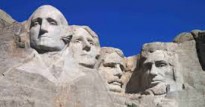 SRF, Arizona
Posted Feb 18, 2015 By Simple Rules Foundation
I recently came across an article on what we could learn from U.S. Presidents. Well, you could no doubt write a book … and in
What's New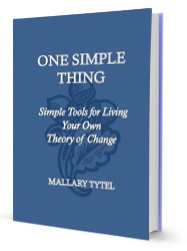 "One Simple Thing is a great resource for guiding you through your own process and finding your own path."