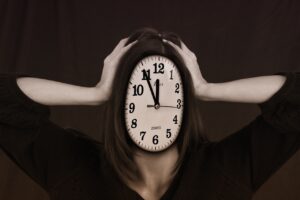 Everyone worries about time management: so much to do, so little time, so much left at the end of the day. Steve Tobak, start-up expert/consultant, author, and contributor for Entrepreneur.com, has a different idea. He believes "our continual obsession with self-improvement and personal productivity" actually costs more than it saves. Reading one of his articles got me thinking and these simple rules emerged.
Simple Rules for Managing Time (and a few other things)
Give up the search for shortcuts. Quick fixes and 'good enough' may sound good, but is it really quick and is it good enough for you?
Unplug. Distractions come in the most appealing and appalling shapes and sizes. When you are ready to focus, turn off and tune out.
Plot your own course. We learn and grow from every interaction but what counts is your own style, perspective, technique, approach and manner.
Know yourself.  This old saw is always apt. Productivity and creativity come from within. Find your own rhythm, space, time and pace. One (wo)man's chaos/choice is another (wo)man's inspiration/revelation. It is STILL about who you are, what is important, and how you want to connect with the world.
Thanks Steve!